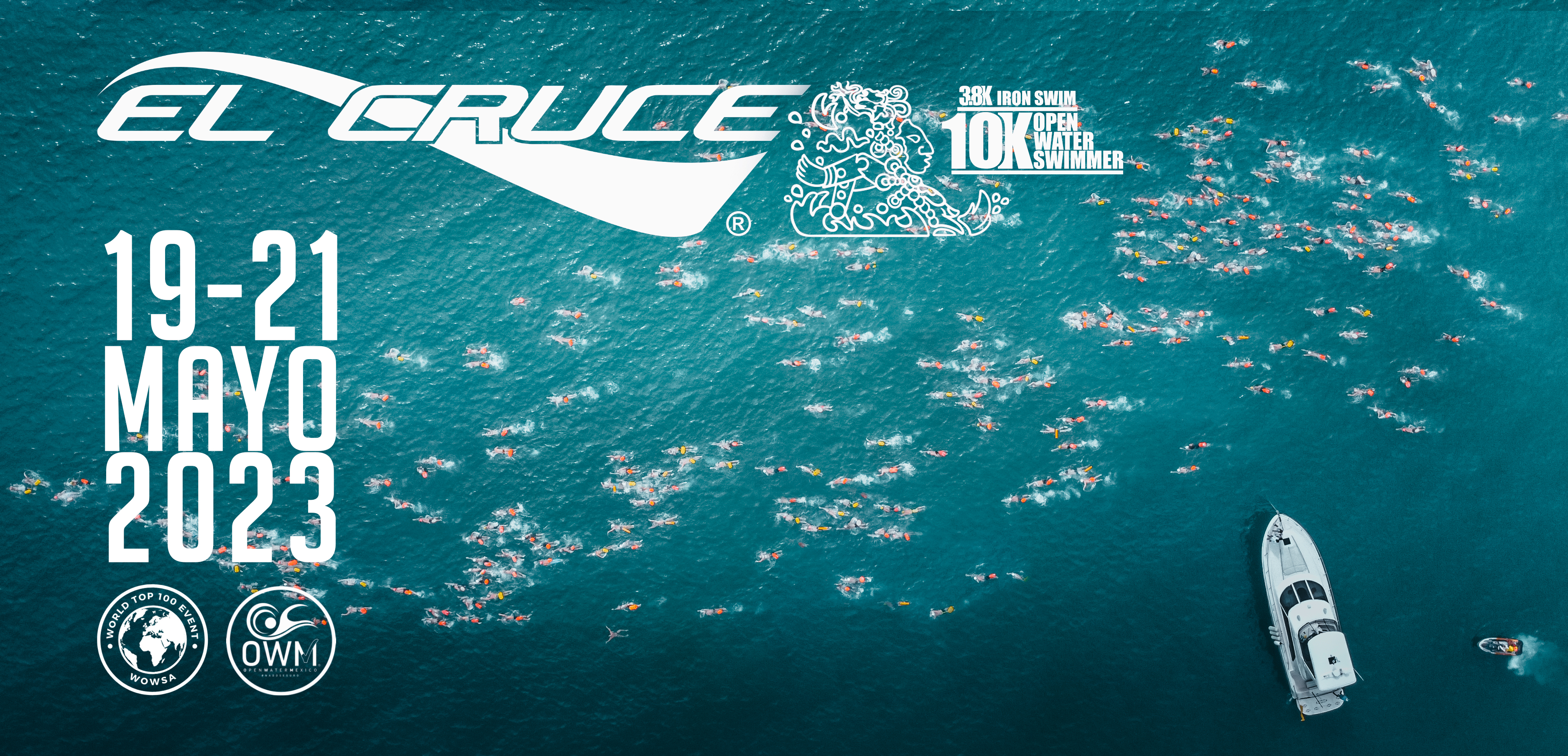 El Cruce
Blvd. Kukulcán km 9.5, Local 3, Cancun, QR 77500
+52998 241 2218

Rafael Hernández Benet

May 20, 2023 - May 21, 2023

Recurring daily

6:00 AM to 2:00 PM

$ 179 USD
The discipline with the highest growth year after year in the field of Swimming. This event, compared to the HAWAI IRONMAN, has been considered by the WORLD OPEN WATER SWIMMING ASSOCIATION (WOWSA) within the 20 MOST IMPORTANT SWIMS WORLDWIDE and as one of the most important in Mexico due to its complexity of operation and beauty. El Cruce is a journey where swimmers cross what is called "from point to point" (Cancun to Isla Mujeres) passing through two beautiful reefs and the impressive Underwater Museum (MUSA).
On this occasion, 3 distances will be covered, the so-called "Half Iron Swim" and "Iron Swim" with distances of 1.9 km and 3.8 km respectively, as well as what El Cruce symbolizes, which is the distance of 10 km.
Likewise, within this 2023 edition, there will be the participation of swimmers in an age range from 15 to 70 years or more, from all the Associations, Clubs and independent swimmers of the Mexican Republic and more than 13 countries of which the United States, Canada, Brazil, Argentina, Colombia, Chile, among others, stand out to participate in this fantastic event, attracting a large number of families to take advantage of the exclusivity of the place, swimming through the flora and fauna that only the Mexican Caribbean can offer.