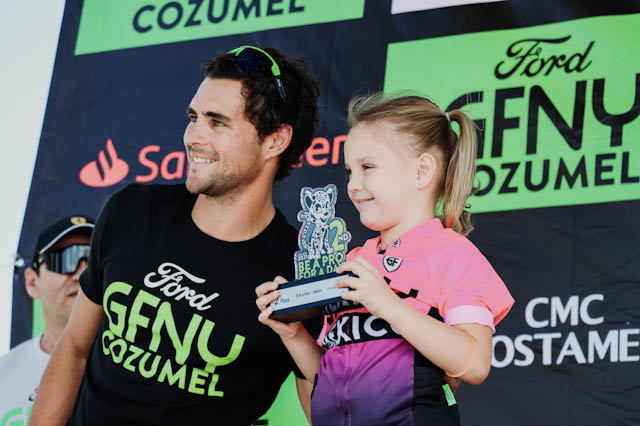 GFNY Cozumel
The dates for this event have already occurred, please check back again for new dates.
Start&Finish: Palacio Municipal, Expo: Centro de Convenciones, San Miguel de Cozumel, QR 77600
(987) 111-4632

November 13, 2022

Cozumel

7:00 AM to 2:00 PM

It depends on the date you buy your ticket from 99 USD to 240 USD
GFNY is the global endurance sports brand. GFNY provides you a consistent set of rules, an international peloton and races at destinations that offer a great athlete and family experience. At GFNY, you get the chance to race your best, test our physical and mental fortitude, overcome barriers and reach the finish line. GFNY stands for Gran Fondo New York. "Gran Fondo" is the Italian term for "big challenge" and stems from skiing, swimming and cycling endurance races that started in the 1950s. GFNY brought the open-to-all marathon format known in running to cycling in 2010.