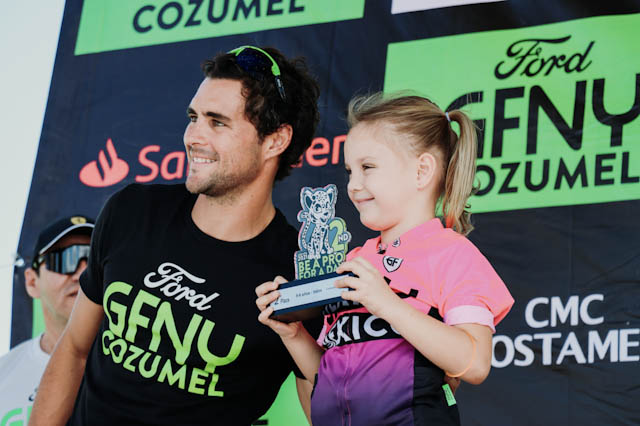 GFNY Cozumel
The dates for this event have already occurred, please check back again for new dates.
Salida y Meta: Palacio Municipal, Expo: Centro de Convenciones, San Miguel de Cozumel, QR 77600
(987) 111-4632

GFNY COZUMEL

November 13, 2022

Cozumel

7:00 AM to 2:00 PM

Varia dependiendo de la fecha de compra desde los 99 USD hasta los 240 USD
GFNY es la marca mundial de deportes de resistencia. GFNY te ofrece un conjunto de reglas consistentes, un pelotón internacional y carreras en destinos que ofrecen una gran experiencia familiar y para el atleta. En GFNY, tienes la oportunidad de correr lo mejor que puedas, poner a prueba tu fortaleza física y mental, superar barreras y llegar a la línea de meta. GFNY son las siglas de Gran Fondo New York. "Gran Fondo" es el término italiano para "gran desafío" y proviene de las carreras de resistencia de esquí, natación y ciclismo que comenzaron en la década de 1950. GFNY trajo el formato de maratón abierto a todos conocido en correr al ciclismo en 2010.