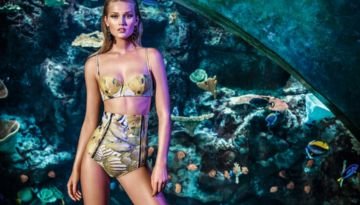 México Fashion Show Tulum
The dates for this event have already occurred, please check back again for new dates.
Tulum, Tulum, QR 77780

México Fashion Show Tulum

November 7, 2020

Tulum

7:00 PM
México Fashion Show Tulum busca impulsar el diseño y el emprendimiento mexicano, además de colocar a las marcas nacionales en mercados internacionales fomentando siempre el consumo local.Tulum se vestirá a la moda para recibir a los diseñadores de diversas partes del mundo, quienes llegarán para presentar su última colección teniendo como escenario el majestuoso Caribe Mexicano.
Celebrando su segunda edición en Tulum, es uno de los espectáculos más grandes en el mundo de la moda, no te lo puedes perder.