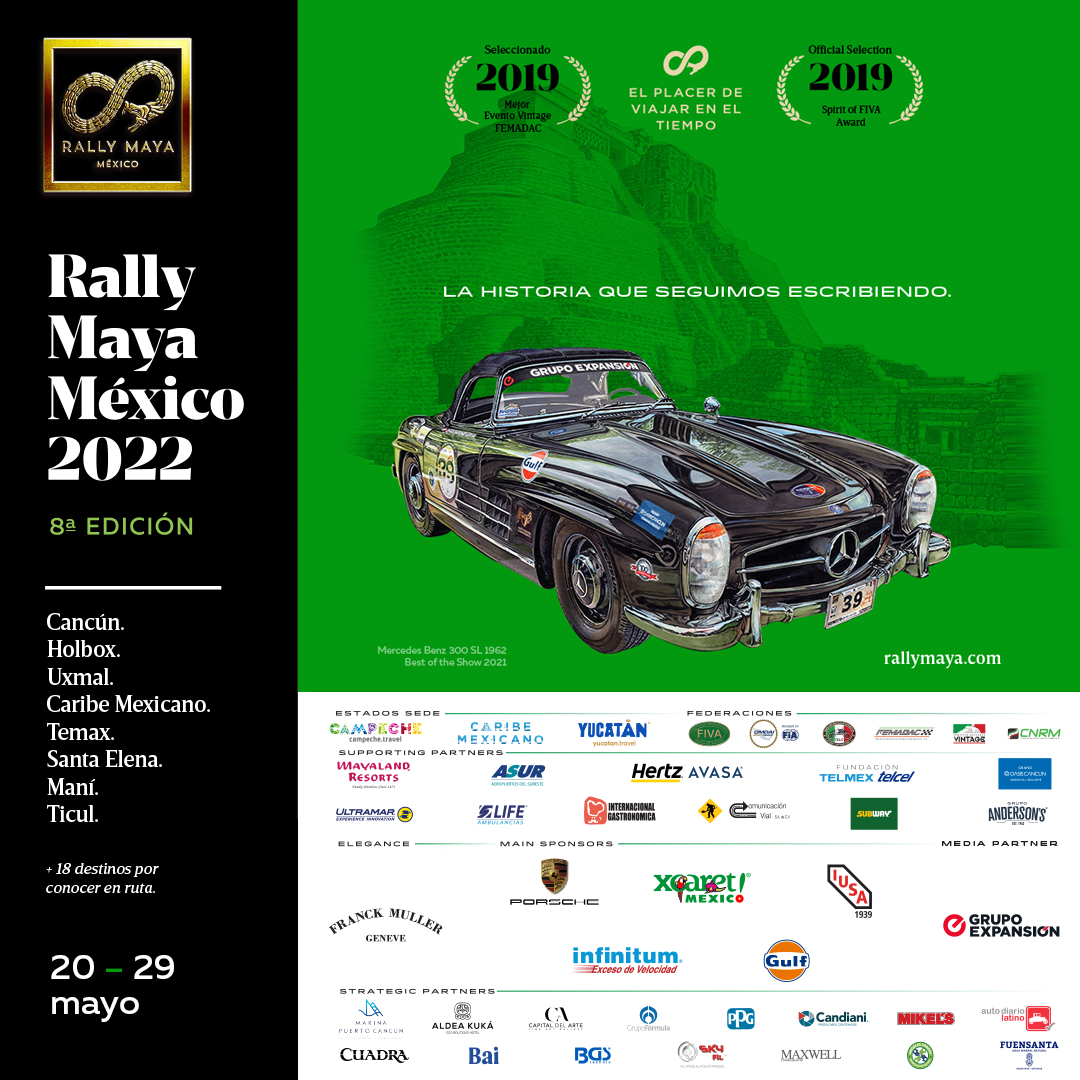 Rally Maya Mexico 2022
Granada 30a, Col. SM 2a, Cancun, QR 77500
(998) 115-1148

Benjamin de la Peña Mora

May 20, 2022 - May 29, 2022

Recurring daily

Cancun

8:00 PM to 11:00 PM
Created my Lic. Benjamín de la Peña Mora, the 8th edition of Rally Maya México is one of the most important events of historic cars nationally and internationally.

We have began a new stage with the approval of FIVA, OMDAI-FIA, FMAAC, FEMADAC, Comisión Nacional Vintage, Club Porche of México who make reverse to this event of historic automobiles, hospitality and cordiality of the south of México.

We offer support for treatment to kids with down syndrom and with any disability that require the use of wheel chair. It is not a speed competion among cars, the only common requirement for qualification purposes is that the cars need have more than 40 years, showing off varios categories of antiquity (1915-1949 / 1950-1969 / 1969-1981) a regularity race consists of covering a distance with medium velocity.