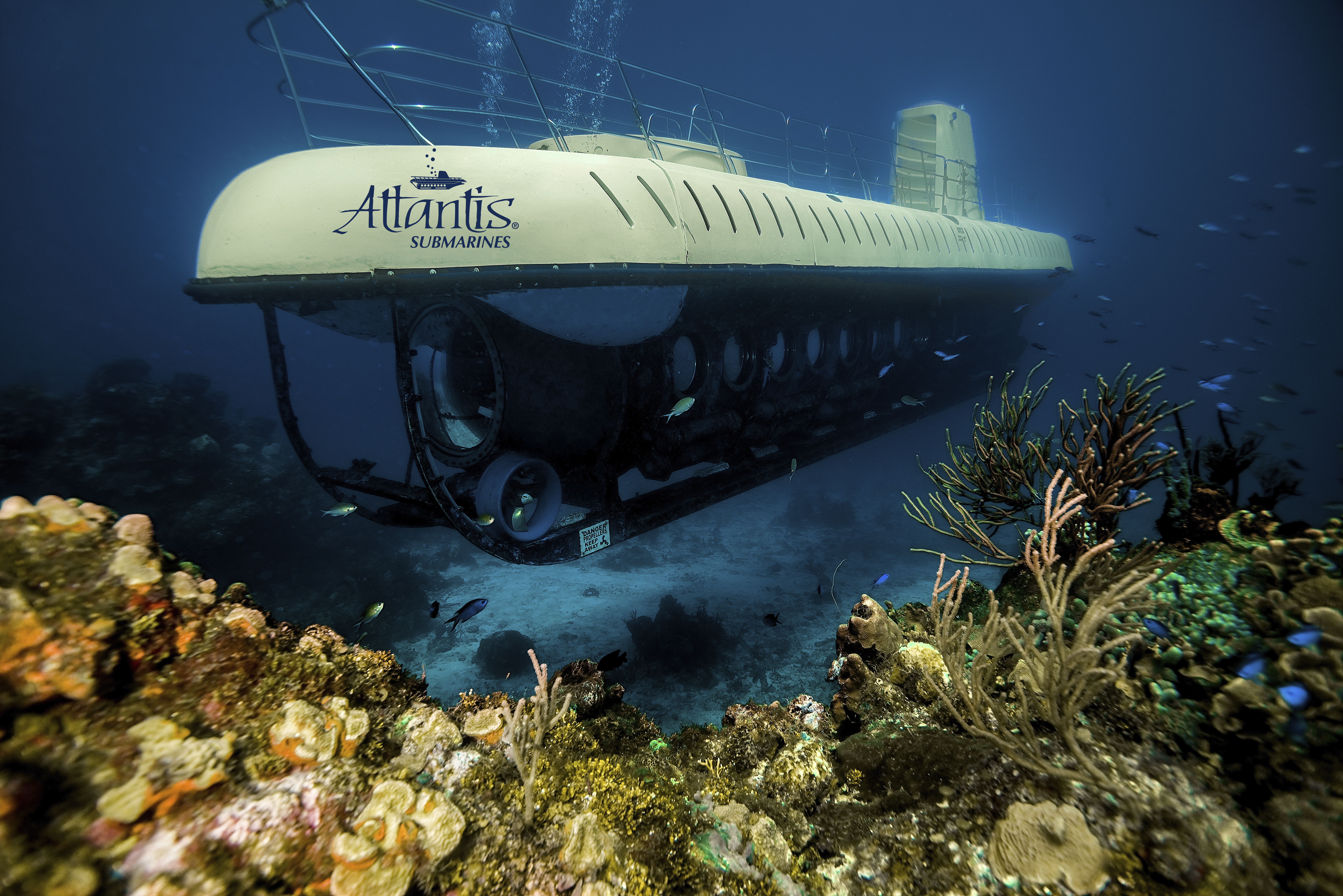 Atlantis Submarines
Carretera a Chankanaab Km. 4, Zona Hotelera Sur, Frente al hotel Casa del Mar, Cozumel, QR 77660
(987) 872-5672
This unique experience begins with a scenic tour along the Cozumel coast, onboard our vessel Ana that will take our guests to the Submarine Atlantis TSXII, and then dive to a depth of up to 100 feet.
This adventure will show you a spectacular natural scenery of the Chankanaab reef, which is part of the Mesoamerican Barrier Reef System, one of the largest living structures on the planet, and which is home of fish, lobsters, rays, sharks, and turtles, which can be admired depending on it's from the season. It will also take you to the famous Cozumel's Wall, with a drop of 2000 feet which delimits the Island.
The new submarine route explores the biggest dive wreck in the area, the Felipe Xicoténcatl, a 154 feet long ship that was sold to the Mexican Navy and later sank to enhace the life of this Protected Natural Area and preserve it for future generations. Since the 2000 year, it has been home of mainly fish, sponges, and soft corals.
An experienced crew will relate to you an interesting narration of the area and its diversity of underwater life, providing relevant information during your tour.
The Submarine Atlantis TSXII is the only one of its kind in México; it is powered by batteries, which helps minimize its ecological footprint, and its passenger cabin is air-conditioned and maintains the same pressure as atmospheric at the surface.
General
Costo de Acceso

$1,399.00 MXN

Servicios

Expedición en Submarino
The content on this page was created by Atlantis Submarines.