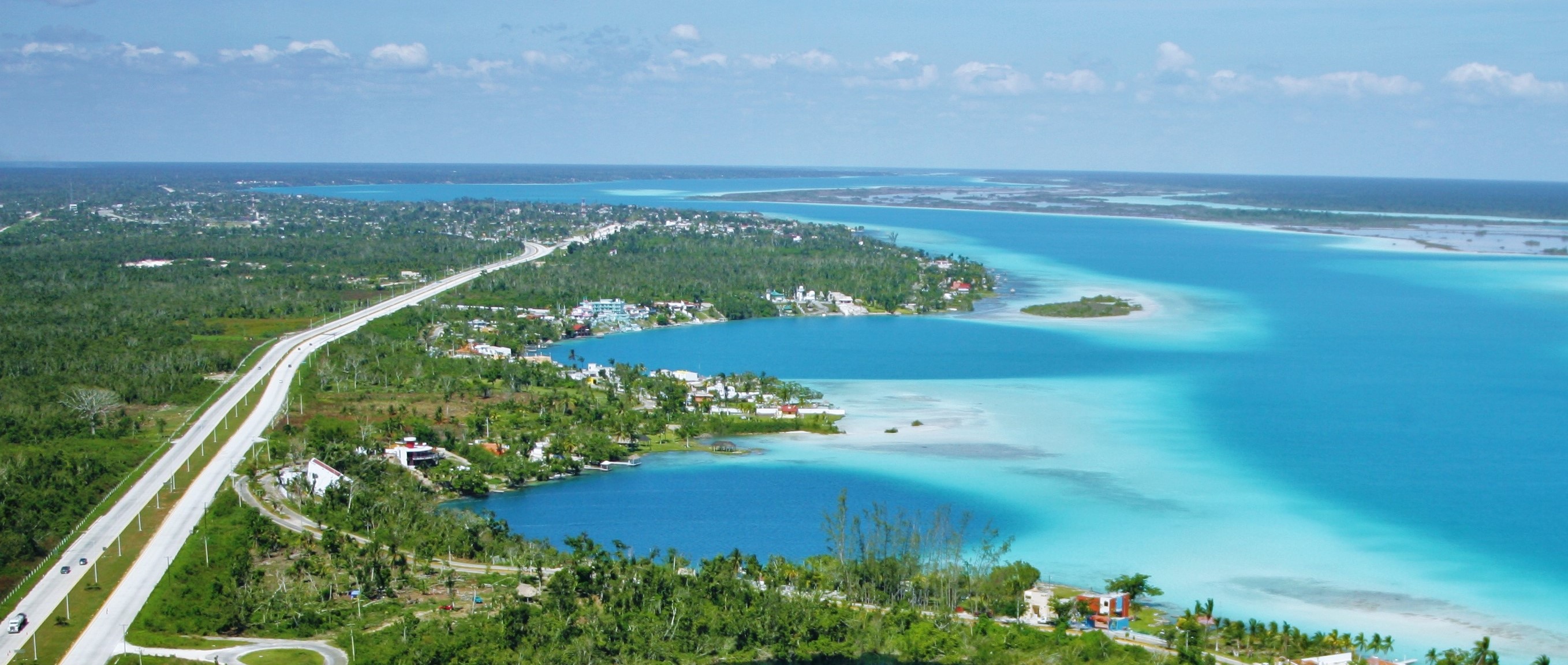 Cenote Azul
It is the largest cenote in Bacalar and the only one outside the Laguna de los Siete Colores. Its depth reaches up to 90 meters. A great place for scuba diving enthusiasts as they will be able to enjoy tours of mangrove tree root labyrinths, holes of various sizes, and sloping rock formations. This activity requires the company of a guide.
General
Servicios

Estacionamiento, Baños, Regaderas, Sillas, Mesas, Restaurante. (Parking, Bathrooms, Showers, Chairs, Tables, Restaurant.)

Schedule

08:00 - 18:00 hrs

Horario

08:00 - 18:00 hrs

Recommendations

Prohibited the use of sunscreens.

Recomendaciones

Prohibido el uso de protectores solares.
The content on this page was created by Cenote Azul.