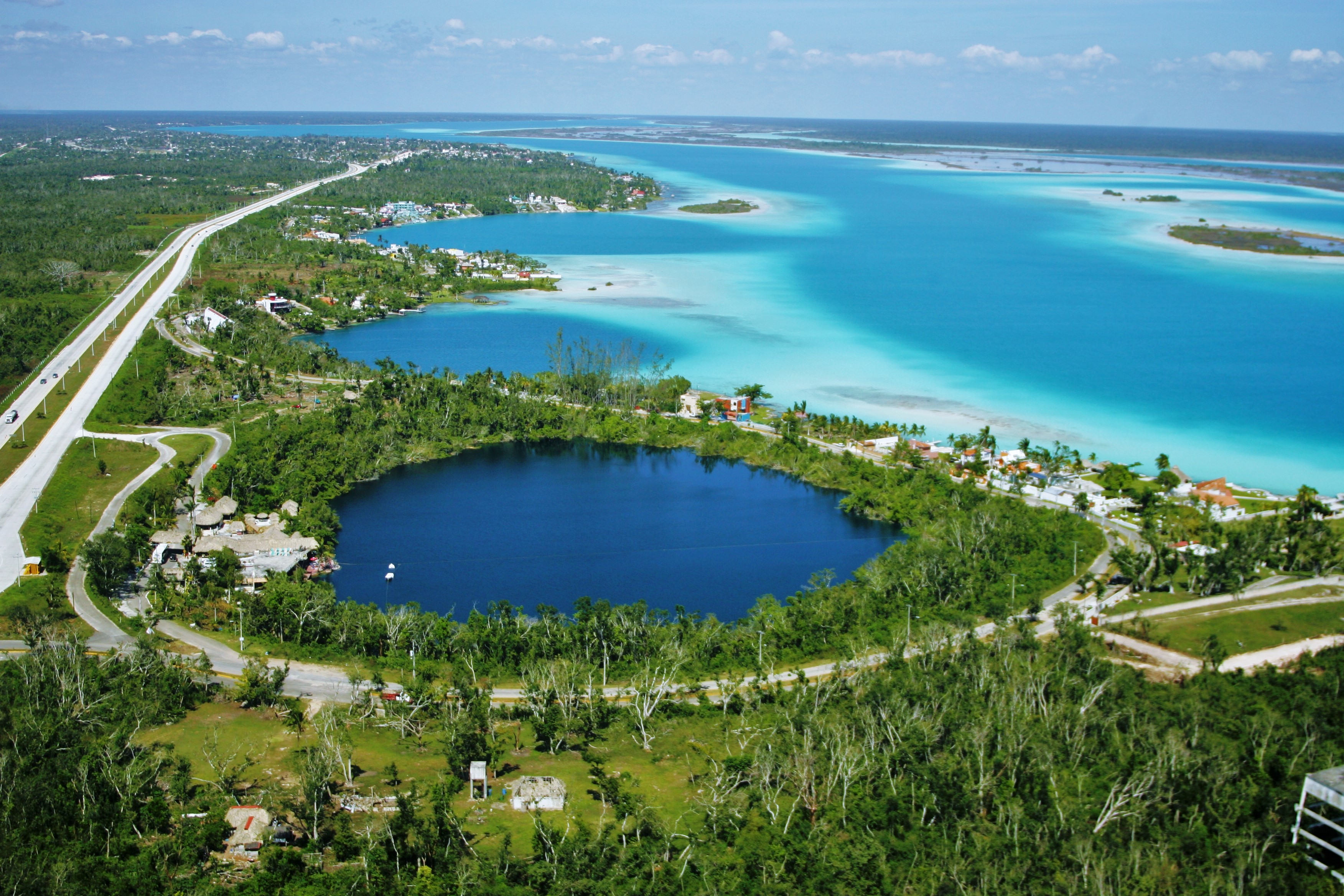 Cenote Cocalitos
Boulevard Costero, Bacalar, QR 77930
It will be very easy to recognize it since you will notice the color change in its waters to an intense navy blue. In this cenote are mineral structures known as stromatolites, very delicate formations that take hundreds of years to grow. When looking at them above the water they look like mossy rocks, but they are extremely fragile so care must be taken not to touch or step on them.
General
Schedule

08:00 - 18:00 hrs

Horario

08:00 hrs - 18:00 hrs

Recommendations

- Cash payment. - Use of biodegradable sunscreen. - Do not touch or step on the stromatolites.

Recomendaciones

- Pago en efectivo. - Uso de protector solar biodegradable. - No tocar ni pisar los estromatolitos.
The content on this page was created by Cenote Cocalitos.