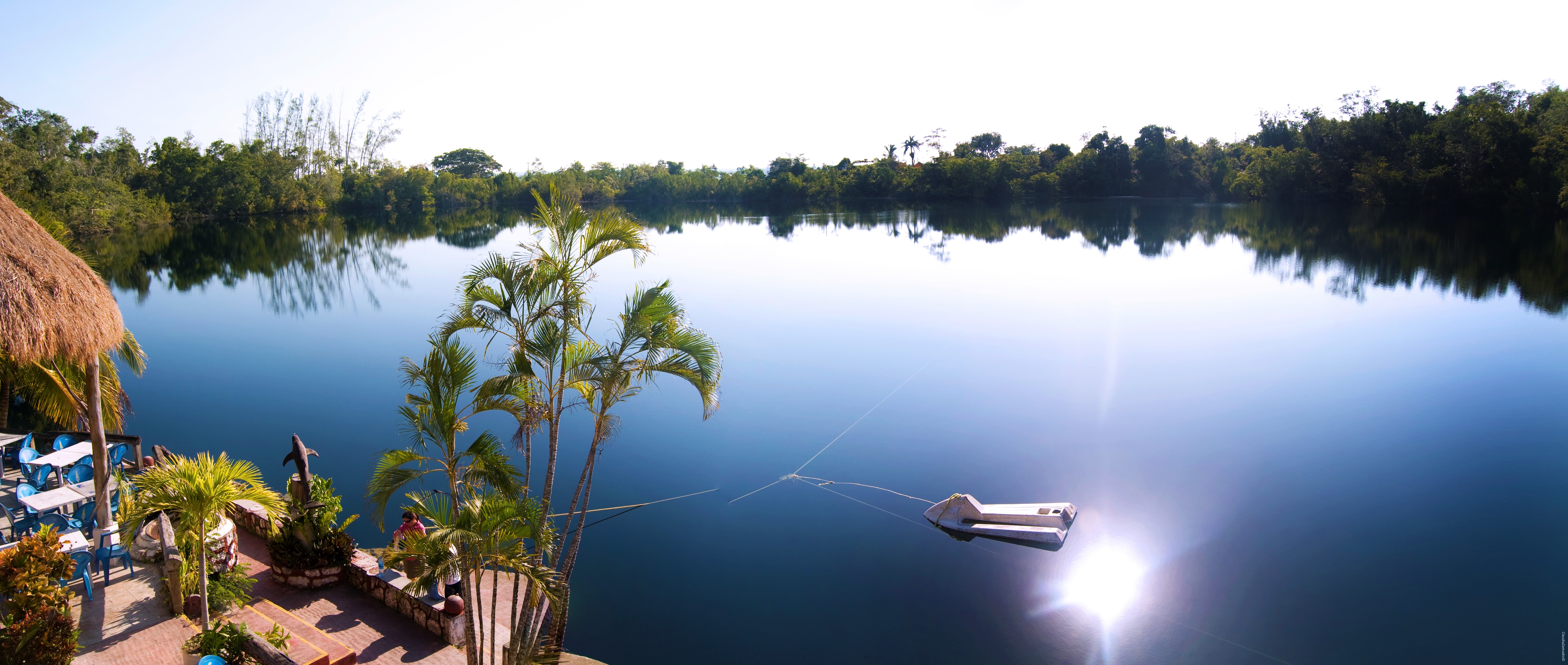 Cenote Negro
Located within the Laguna de los Siete Colores, it is the deepest cenote with 90 meters depth. Its waters are a shade of navy blue and it can be clearly seen where its crescent circumference begins.
General
Schedule

09:00 - 18:00 hrs

Horario

09:00 - 18:00 hrs

Recommendations

Payment only in cash. Use of sunscreen only biodegradable.

Recomendaciones

Pago solo en efectivo. Uso de protector solar únicamente biodegradable.
The content on this page was created by Cenote Negro.