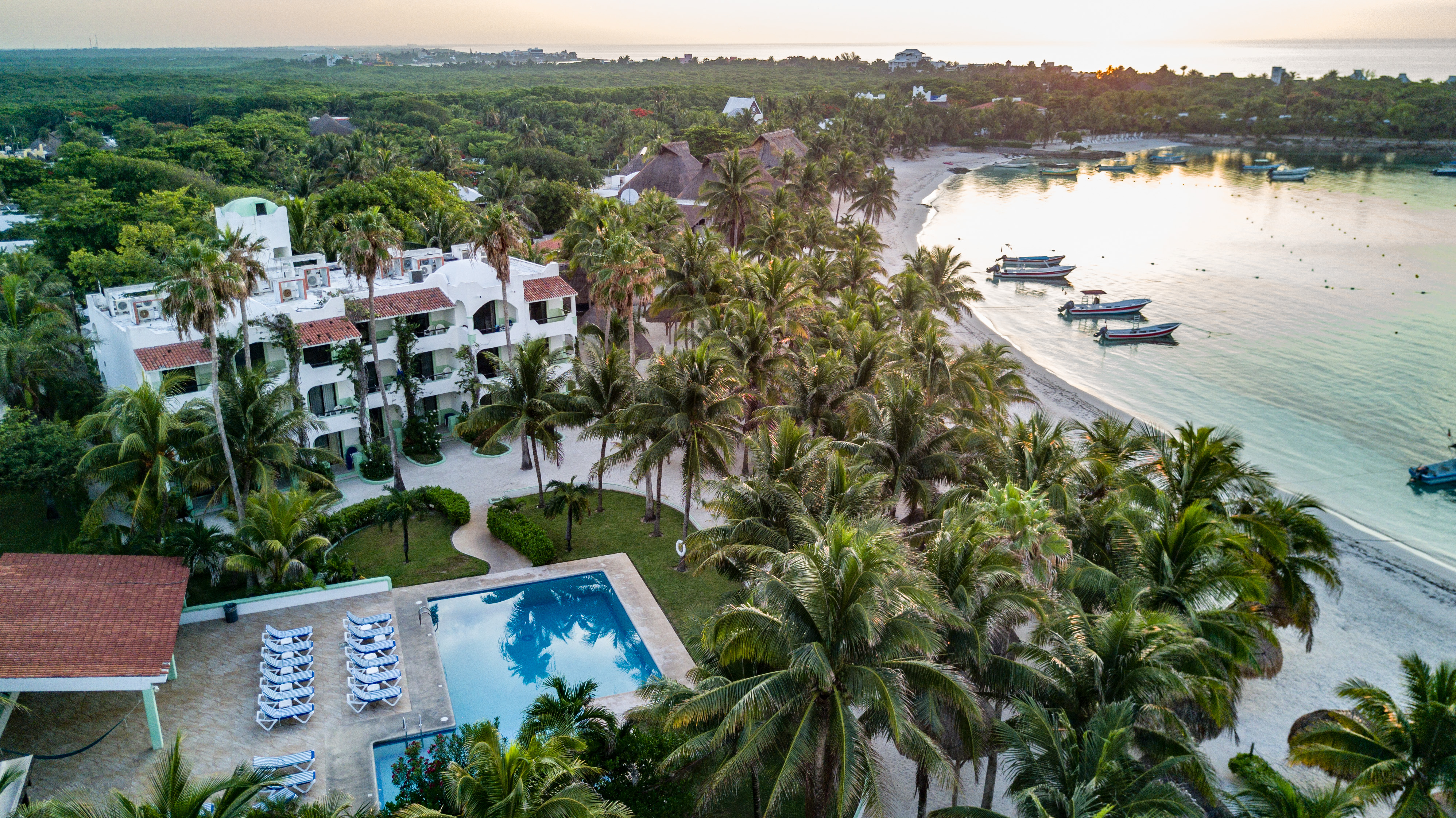 Club Akumal Caribe
DESAYUNOS CONTINENTALES PARA ADULTOS

Rooms:

Standard
Km 104 Carretera Puerto Juarez Tulum, Akumal, QR 77780
(984) 875-9012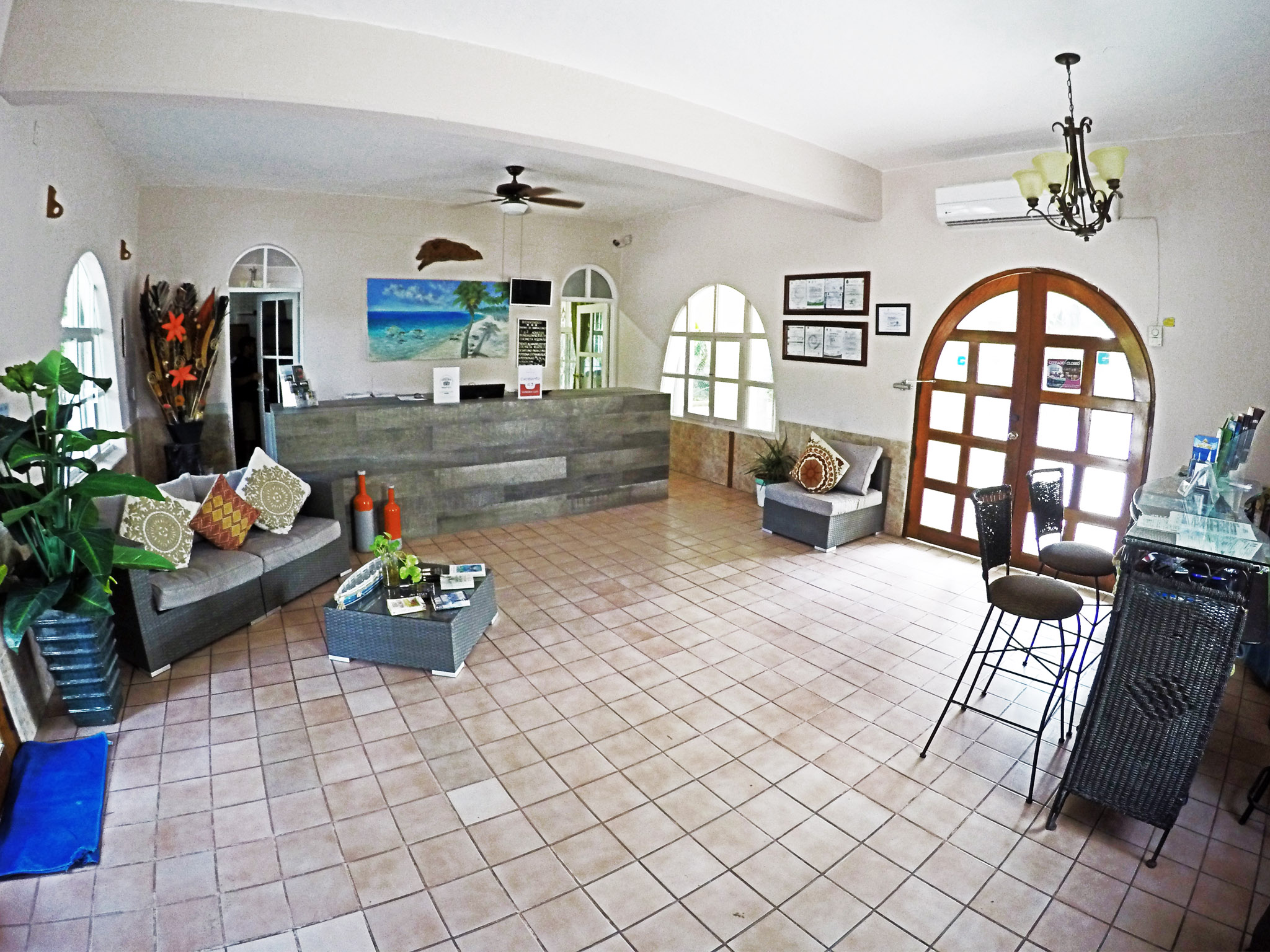 Escape, Relax & be Pampered in Paradise
Welcome to Akumal's very first resort and beach club. Packed with history, Hotel Akumal Caribe rests on a calm bay in the Riviera Maya, just a short drive south of Cancun. Expect beautiful white sand beaches and bright blue water perfect for water sports. We can't wait to welcome you to absolute serenity.
We offer a wide variety of accommodations to suit all our guests perfectly. Rooms are ideal for guests whose main concern is a comfortable place to rest before heading back out again! For guests who prefer more privacy or for families traveling together, our condos are a great option with their multiple-bedroom layout, spacious floor plans and easy beach access.
BEACHFRONT HOTEL
Our three story building has 21 rooms, all facing the pool and the main bay. All are bright and airy, with a balcony for a better view. You can either use the air conditioning to keep you cool, or go natural and let the breeze through (and use the ceiling fans for extra breeze!).
BUNGALOWS
When staying at the bungalows, the feeling is one of comfort and charm. These were the first accommodations available in Akumal, and have since been remodeled and upgraded, but the charm of the bungalow style hotel room is still there.
SPA ROOMS
Our spa rooms are made for your total relaxation. Each is spacious and comfortable. Best of all, they are close to our award-winning spa for easy access to the spa garden and spa services that are sure to make your stay a rejuvenating one. Spa services are available for a separate fee. Spa reservations are recommended.
CANNON HOUSE
The large terrace has a view of both the open ocean and the bay. It has one bedroom with a king-size bed and a huge closet, and another with two twin beds; both with their own bathrooms. There is also a daybed in the front room for kids.
VILLAS FLAMINGO
Villas Flamingo are 4 luxury individual villas overlooking the sandy beach section of Half Moon Bay and the Caribbean beyond. Specially designed for select people who appreciate privacy and the comforts of home in paradise, each villa is unique in design and decor, with high domes and arches in a Moorish Mediterranean style architecture.
A great place to start your search for the perfect accommodations is our convenient finder tool. You can choose the features you want or need during your stay and our tool will show you the best choice.
You can contact us by phone to reach our reservations staff.
Office Hours : 8 am – 4 pm, Monday – Friday (Mountain time)
Toll-free in the US: 800 351-1622
Toll-free in Canada: 800 343-1440
Direct: 915 533-8392 & 915 533-8394
Hotel in Mexico: +52 984 875-9012 ext 2 (7am – 10pm Central time)
Find Your Perfect Place at Hotel Akumal Caribe.
www.hotelakumalcaribe.com
Aire acondicionado
Bar
Habilitado para huéspedes con alguna discapacidad
Ocean Front
Restaurantes de especialidad
Wi-Fi
General
Clasificación de habitaciones

Clasificación de Hotel

3 Estrellas

Distancia desde el aeropuerto

1 h 25 min (92.1 km) por Cancun - Chetumal/Carr. Tulum - Cancún/México 307

Habilitado para huéspedes con alguna discapacidad

Idiomas que ofrecen

INGLES / SPAÑOL

Otros Servicios

GARDEN VIEW ROOMS & OCEAN FRONT ROOMS

Plan de Alimentos

DESAYUNOS CONTINENTALES PARA ADULTOS
In Room
Plancha y tabla de planchar

WiFi gratuito - en la habitación
On Site
Estacionamiento

CERCA DE LAS HABITACIONES

Número de restaurantes

2 LOLHA / BEACH BAR

Restaurantes de especialidad

WiFi gratuito - en áreas públicas
The content on this page was created by Club Akumal Caribe.