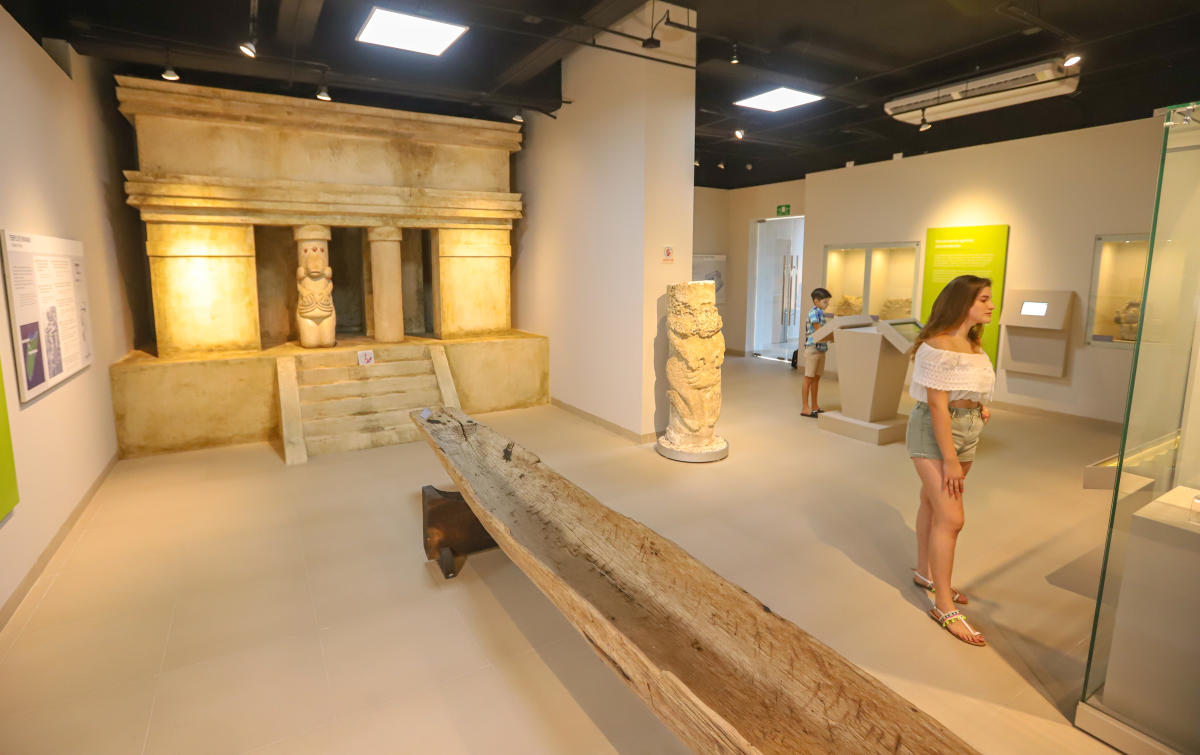 Cozumel Island Museum
Av. Rafael E. Melgar #321 Entre Calles 6 Nte y 4Nte, Cozumel, QR 77600
(987) 872-0914
In its newly renovated spaces, you will find in a playful, informed and entertaining way the origin, natural diversity, sailing importance and stories of resilience of Cozumel Islands inhabitants.
11 Interactive rooms with cutting-edge technology
Video Mapping Projection of Mayan Astronomy.
Temporary Exhibits for Local and International Artist.
Exhibit dedicated to 146 years of Carnival Tradition.
General
Costo de Acceso

$10 USD - $180 Pesos. Plan Nacional (INE Vigente $90 Pesos)

Facilidades para personas con alguna discapacidad?

Schedule

Tuesday, Thursday and Sunday 10am-2pm - 4pm-10pm

Horario

Martes, Jueves y Domingo 10am-2pm y 4pm-10pm
The content on this page was created by Cozumel Island Museum.