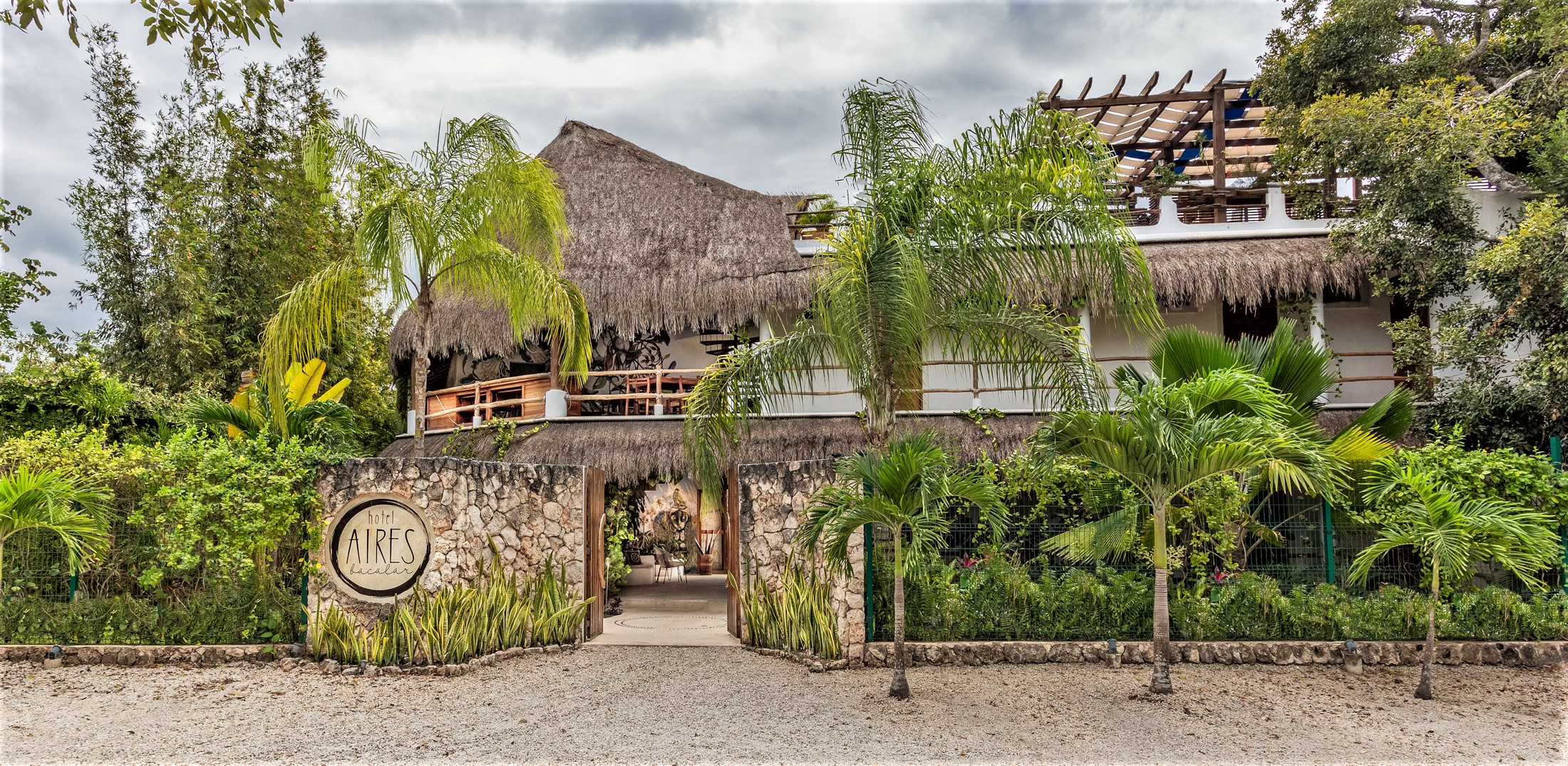 Hotel Aires Bacalar
Rooms:

Suites
Av. 3 Esq. Calle 26 Mz 11 Lt 6 N47, Bacalar, QR 77930
(983) 834-2216
Enjoy the wabi-sabi design. Minimalist, organic and connected with nature that creates a relaxed and elegant space.
Disconnect from the daily routine and learn to enjoy without distractions.
Come and experience a different travel concept.
General
Clasificación de habitaciones

Clasificación de Hotel

Categoría Especial

Distancia desde el aeropuerto

A no más de 30 minutos del aeropuerto de Chetumal

Habilitado para huéspedes con alguna discapacidad

Idiomas que ofrecen

Español, Inglés, Italiano
In Room
Plancha y tabla de planchar

WiFi gratuito - en la habitación
On Site
WiFi gratuito - en áreas públicas
The content on this page was created by Hotel Aires Bacalar.