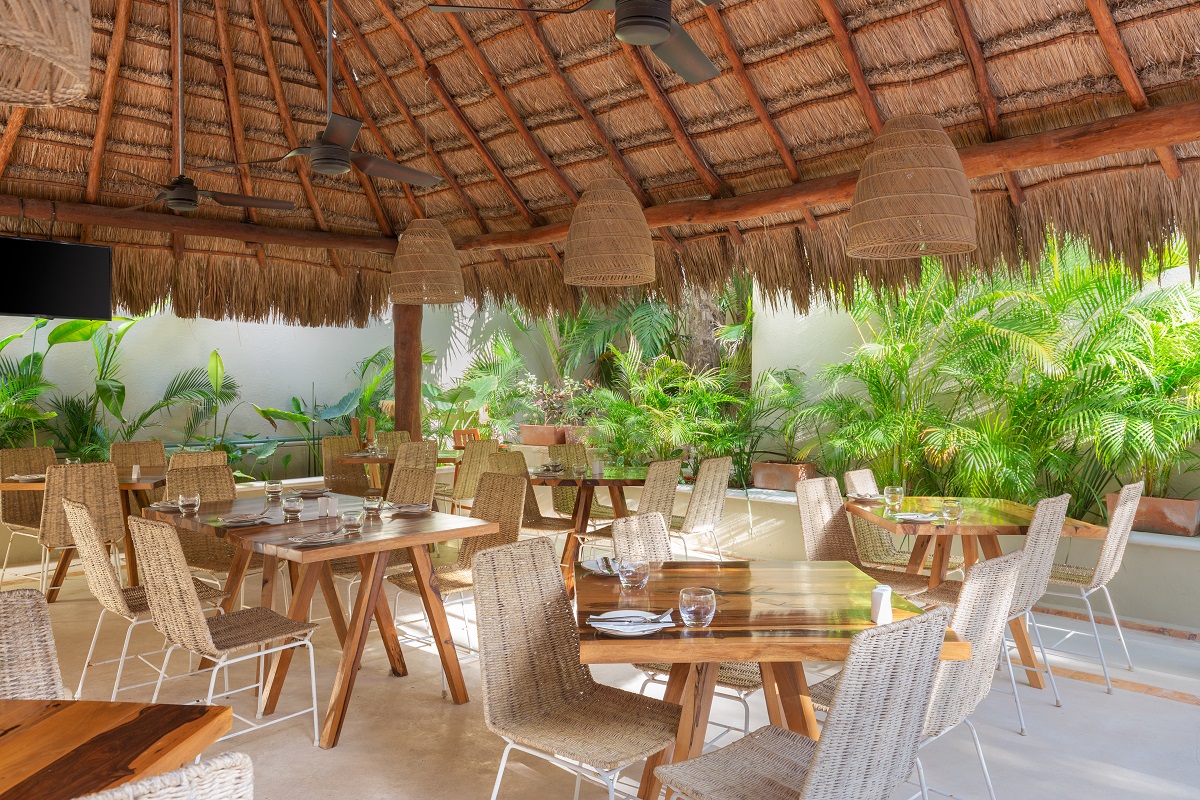 Mereva Tulum
Rooms:

Deluxe, Suites
Fracc. Tankah III, M3, Lt.35, Tulum, QR 77760
+529841476571 Let the sound of waves enter your room and dissolve away your stress.
Most of our rooms have direct access to a peaceful beach & clean pool.
Walk to the end of the pier and admire the turquoise Mexican Caribbean Sea.
Get a more immersive experience with complimentary snorkels, paddleboards, & kayaks.
This is the ultimate escape you've been dreaming about.
This is Mereva Tulum.
General
Clasificación de habitaciones

Clasificación de Hotel

4 Estrellas

Distancia desde el aeropuerto

110 km

Idiomas que ofrecen

Español, Inglés, Francés

Familiar
Hotel Boutique
LGBTQ+
In Room
WiFi gratuito - en la habitación
On Site
Restaurantes de especialidad

WiFi gratuito - en áreas públicas
The content on this page was created by Mereva Tulum.