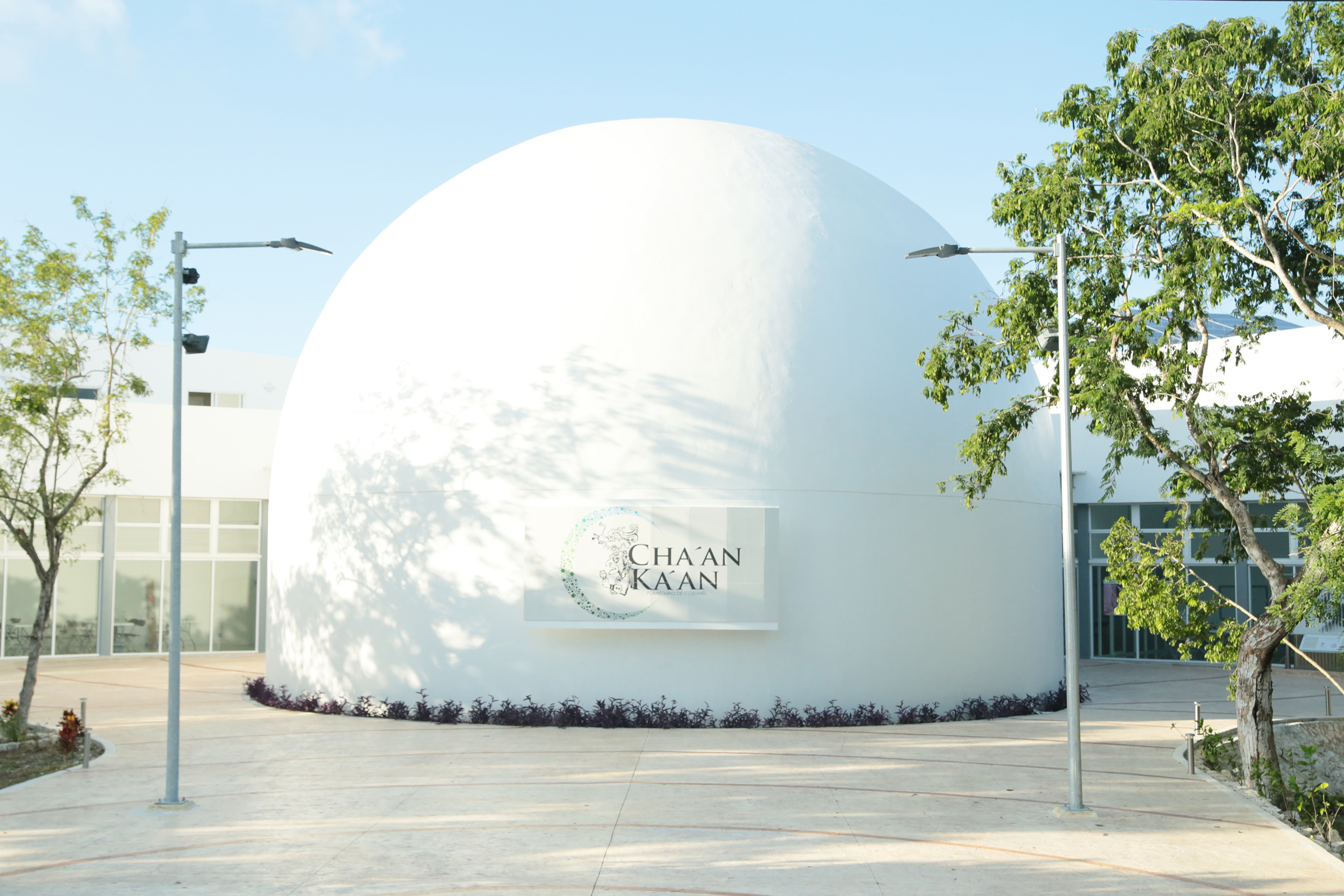 Planetario de Cozumel Cha'an Ka'an
Av. Claudio Canto S/N, entre Blvd Rafael E. Melgar y Av. 65 Sur, Isla Cozumel, QR 77600
(987) 857-1186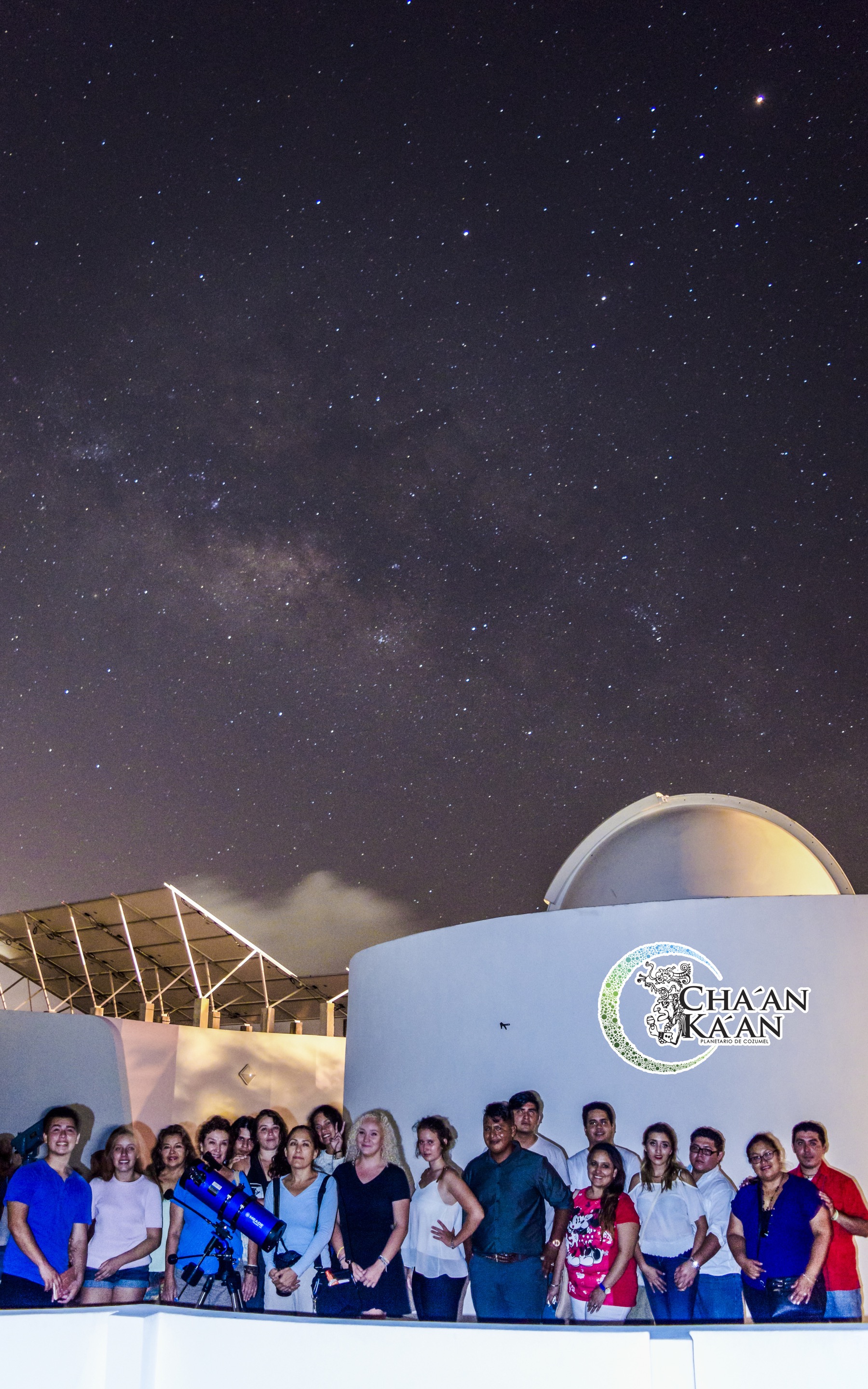 Cozumel's Planetarium: Cha'an Ka'an is a scientific, technological and cultural complex that provides outreach to society through science. Cha0an Ka'an has the most sophisticated planetarium dome in the country. From the name, which means "to observe or to enjoy the sky", through the symbolism behind the logo, the moon representing Ixchel, mayan goddess of the moon, and Itzamná, Lord of the Skies, the Sun and Ixchel' s lover. Continuing with the building, resembling a Swallow, Cozumel's symbol, Cha'an Ka'an was carefully planned to have a deep bond with the Island.
This opens up the opportunity to present the Mayan Room, a space dedicated to showcase the intimate relationship between the Maya and the sky, from their worldview up to astronomy- It also presents relevant information about the island's biodiversity, endemic species, hydrologic resources and more.
The observatory offers two telescopes, both state of the art technology for day and nighttime observation. The Takahashi telescope, of Japanese fabrication, presents the best optic available in the market. The main telescope is a 16" Meade, it has GPS tracking to compensate Earth's rotation and it is capable of providing remarkably bright and detailed images of celestial objects.  If weather conditions are not optimal for observation, the Observatory presents three screens so that guests can enjoy virtual tours of the Space and even sync with NASA's database.
Cha'an Ka'an has the first and only planetarium in Latin America with 3D full dome. It also offers the opportunity to interact through Xbox Kinect, guests will be able to "sail with the stars".
Come and sail with the stars
The content on this page was created by Planetario de Cozumel Cha'an Ka'an.