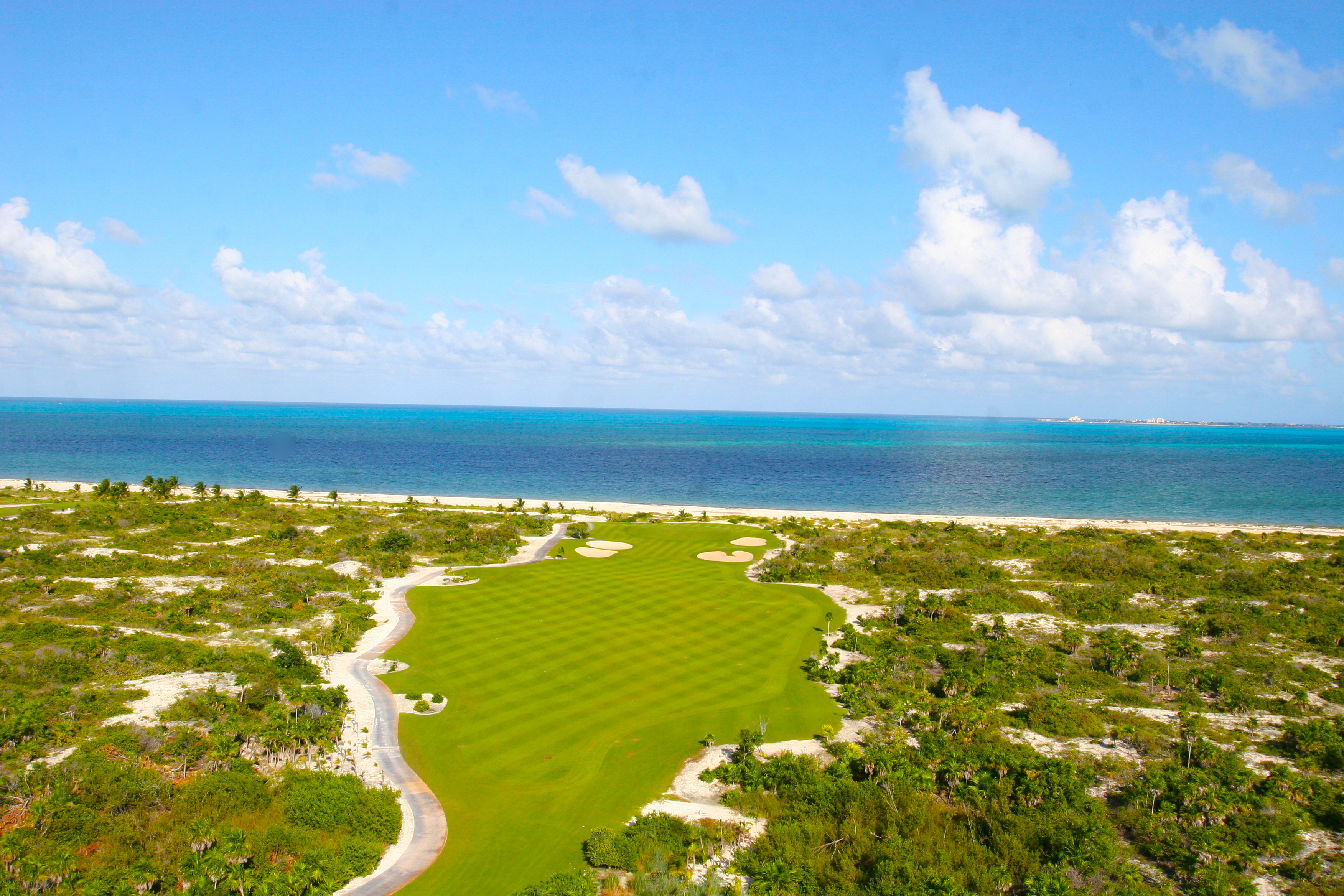 Playa Mujeres Golf Club
Prol. Bonampak s/n Condominio Maestro Playa Mujeres, Isla Mujeres Zona Continental, Cancún, QR 77400
(998) 2340430

Playa Mujeres Golf Club will be recognized as one of the finest courses in Mexico. It features several lagoon and ocean front holes, 4 holes actually play from or towards the beautiful white-sand beaches and turquoise colored Ocean of the Mexican Caribbean. This 18-hole course was conceived with full respect for both, the naturally abundant fauna and the environmentally sensitive areas that surround it. A great resort course with daily trade winds that demand pinpoint accuracy and challenges even the most experienced of players. A well appointed clubhouse, on-site pro-shop and expert staff help provide for your every need. With its masterfully planned design, expert management and unmatched ocean and lagoon holes, Playa Mujeres Golf Club is certain to be recognized not only as one of the top courses in Mexico, but one of the finest in the world.
General
Comentarios sobre horarios

Twilight comienza a la 1 PM

Horario de apertura

7:00 AM

Horario de cierre

7:00 PM
The content on this page was created by Playa Mujeres Golf Club.