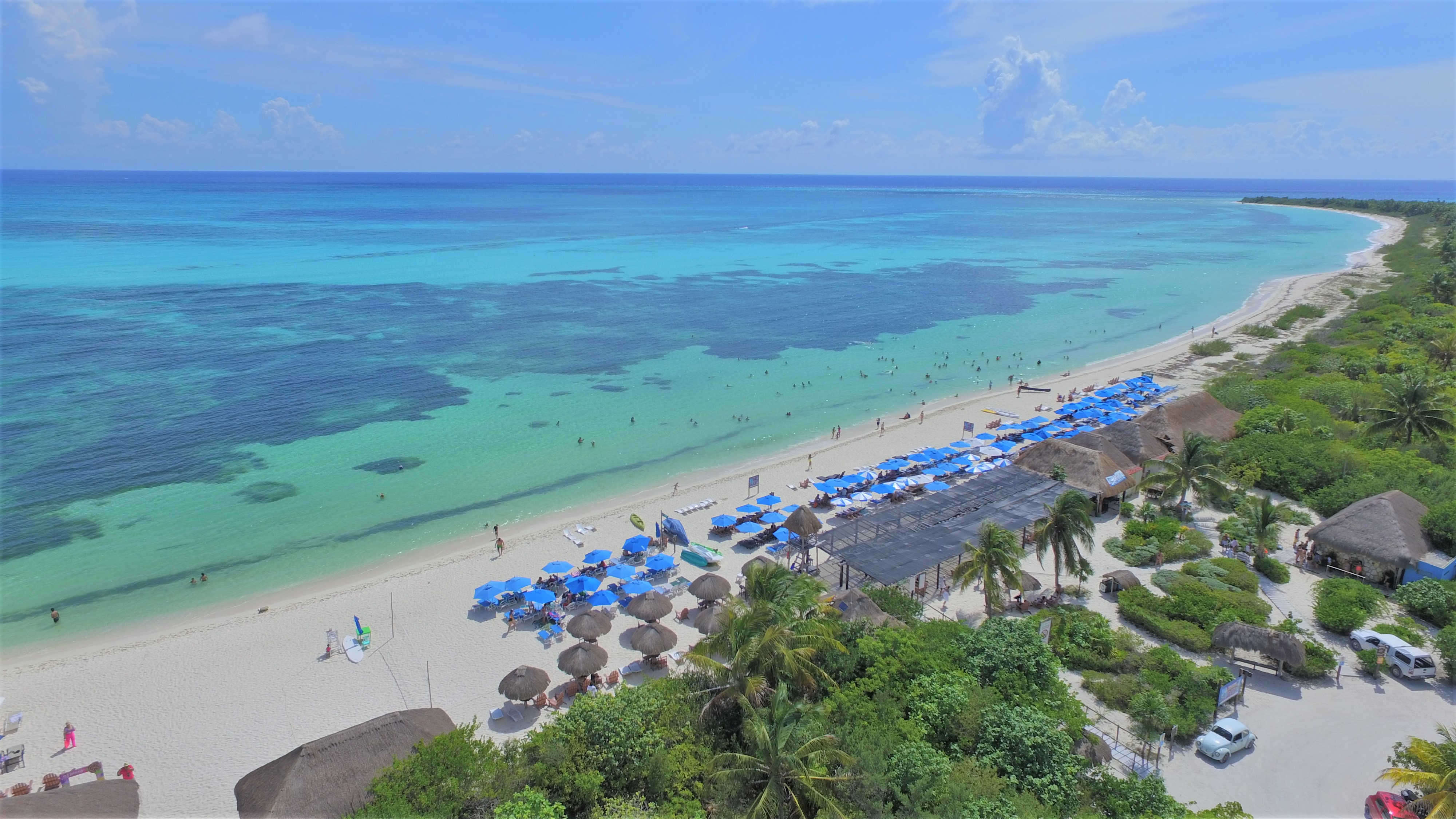 Punta Sur Eco Beach Park
Carretera Costera Sur Km 30, Cozumel, QR 77600
(987) 872-0914
General
Costo de Acceso

$16 USD Adulto, $10 USD Niños de 4 a 12 años.

Facilidades para personas con alguna discapacidad?

Servicios

Baños, Estacionamiento, Sillas, Hamacas, Sombrillas, Camastros, Salvavidas, Regaderas, Faro Celarain, Templo Maya el Caracol, Torre de Observacion de Aves y Cocodrilos, Museo de la Navegacion, Sendero de Observacion de Aves, Recorrido en Catamarn por la laguna de Colombia (en horarios establecidos). *Costo Addicional: Restaurantes, Snack Bars, Tienda de Souvenirs, Equipo de Snorkel, Kayaks.

¿Cuenta con servicio de alimentos y bebidas?

Recommendations

Sunscreen is not permited due to White Coral Sindrome that affects the reefs, please use water tshirt, hat and sunglasses. Bring your own towel.

Recomendaciones

Protectores Solares no son permitidos debido al Sindrome de coral blanco que affecta nuestros arrecifes. Traer gorra, lentes solares y playera aquatica. Traer sus propia toalla.
The content on this page was created by Punta Sur Eco Beach Park.