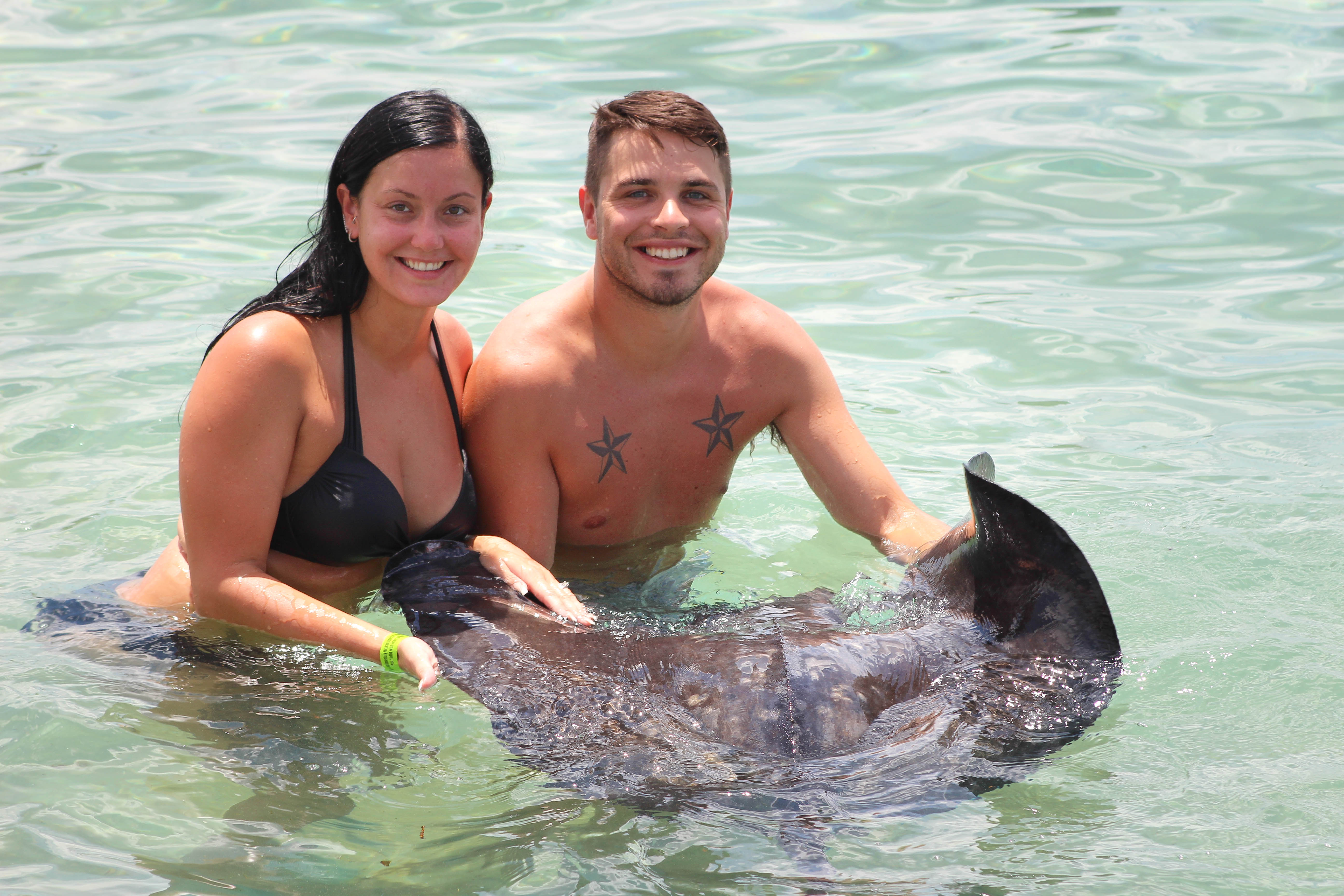 Stingray Beach
Carretera Costera Sur Km 2.807 Zona Hotelera Sur, Cozumel, QR 77600
(987) 872-4932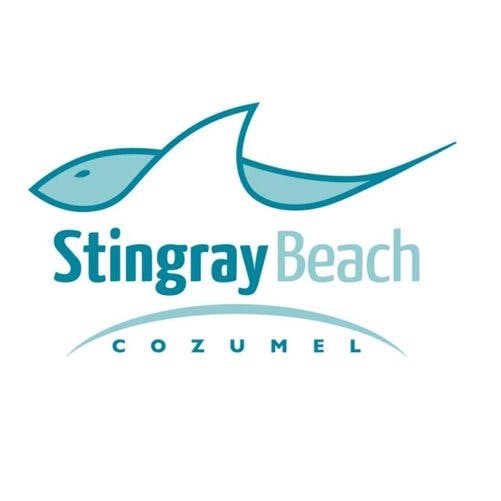 Stingray Beach is only a 10-minute taxi ride from the main square. Stingray handlers provide a full briefing on how to safely interact with these gentle creatures, which is followed by two main activities; the Encounter and the Snorkeling.
Standing in the shallow waters of the Encounter area you will spot dozens of dark shapes gliding along the sea floor. It's a group of Southern Stingrays, who know its feeding time! The stingrays gather around you, gently rubbing up against your legs like hungry kittens.
The stingray handlers show you how to safely hold the food as the toothless rays suck down the herring, mashing it between two cartilage plates. Feel their incredibly smooth and silky skin as you rub the underside of the stingray's wings.
After a 30-minute Encounter it's on to Snorkeling in a larger protected section of Stingray Beach, where you'll swim with parrot fish, starfish, crabs, and a lot of tropical fishes, see a new 800 coral reef installation: 10 Artificial Marine Habitats study done in collaboration with NOAA, et al. Also, check out the water trampoline, a favorite of kids and adults alike.
Next, dry yourself off and head for Stingray Beach's Seaside Club, where you can relax, sunbathe, see our New Macaws, or order Mexican specialties from Ray's Sand Bar (at extra charge).
This thrilling Everybody Loves Rays! is an exciting way to add fun ashore to your fun afloat.
NOTES:
Minimum age to participate in the Everybody Loves Rays! Cozumel stingray tour is 4; children age 0-5 are free.
Pregnant women and guests with back/neck injuries or respiratory conditions are not permitted on this activity.
Snorkel equipment and storage are included.
Beach towel, sunscreen (must be biodegradable for Rays' health and their environment), and sun hat are recommended.
Water Trampoline usage rules must be followed.
Digital photos of your Everybody Loves Rays! Cozumel shore tour is available for purchase.  Credit Card Accepted.
A portion of the proceeds goes toward increasing the scientific knowledge base of stingrays and to support the Stingray Beach Coral Reef Transplant Program.
Every 18 months Stingray Beach returns more baby rays to the wild than our entire stingray population to help the underwater ecosystem.
The content on this page was created by Stingray Beach.