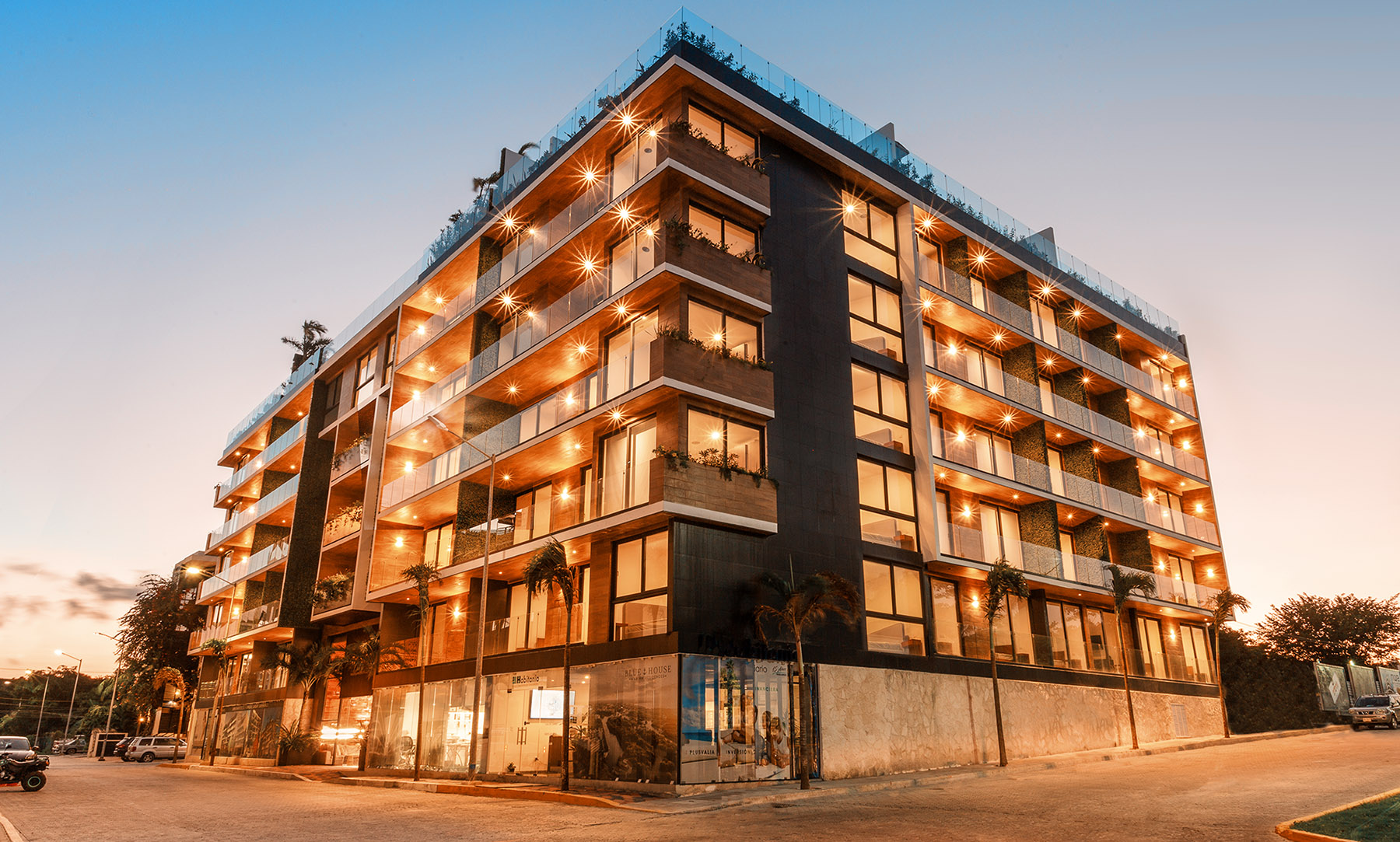 The Shore at 46th
Bed & Breakfast

Rooms:

Deluxe, Standard, Suites, Otro
1era Norte manzana 155 lote 002 ente ave CTM y calle 44, Col Zazil-Ha, Playa del Carmen, 77720
984-231-3052

The life you dreamed of by the sea, where every day is exciting. With an avant-garde design luxury finishes and integrated technology, located a steps away from the Caribbean Sea and near the most important, commercial areas such as the 5th Avenue.
Aire acondicionado
Alberca para adultos
Gimnasio
Servicio a la habitación
Spa
Televisión
General
Clasificación de habitaciones

Deluxe, Standard, Suites, Otro

Clasificación de Hotel

4 Estrellas

Distancia desde el aeropuerto

45

Idiomas que ofrecen

Español, Inglés, Italiano, Francés, Otros

Plan de Alimentos

Bed & Breakfast
On Site
Estacionamiento

Gratuito, el shuttle del aeropuerto es con cargo adicional

WiFi gratuito - en áreas públicas
The content on this page was created by The Shore at 46th.