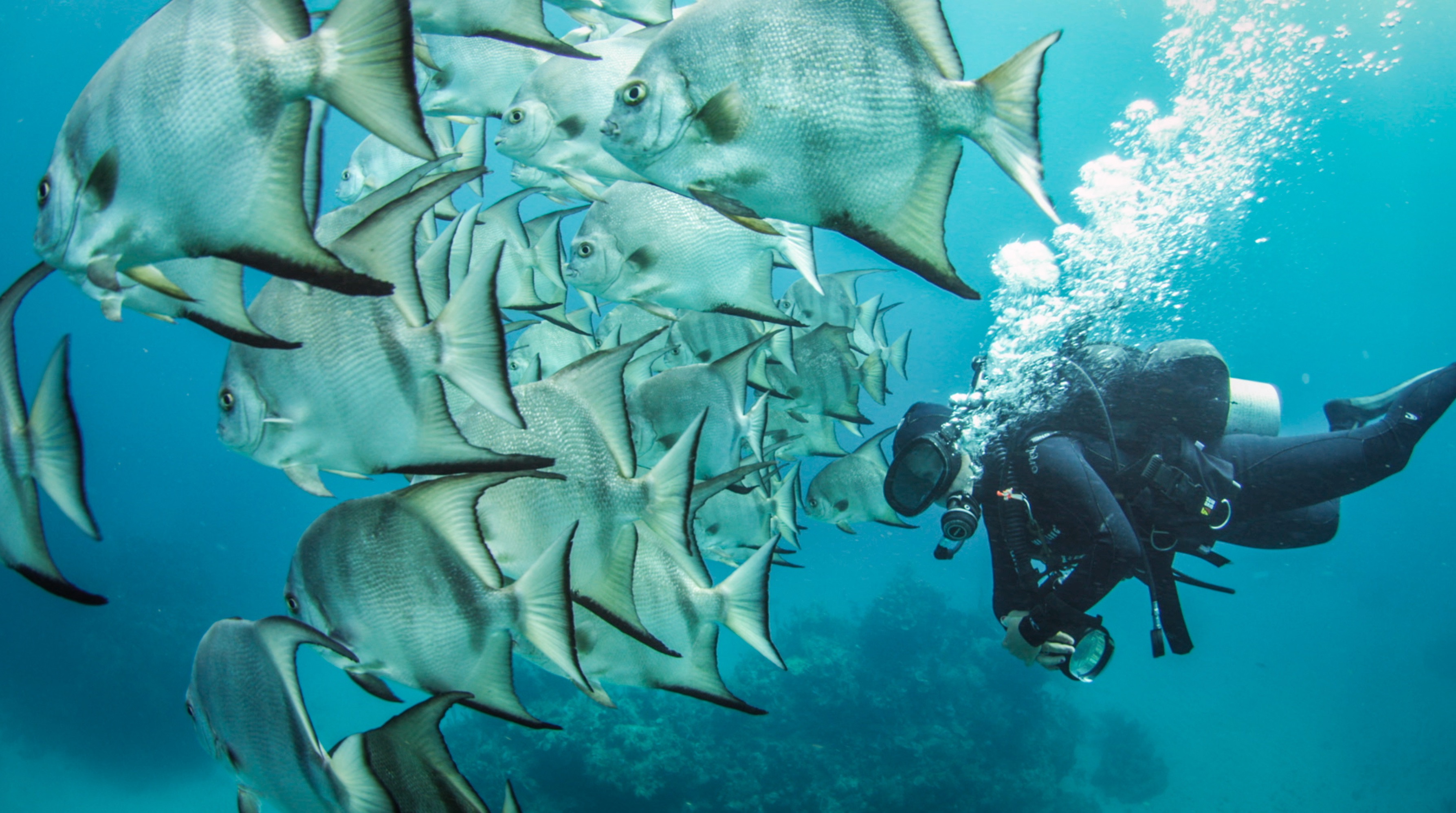 XTC Dive Center

We are located in the small fishing village of Xcalak. It is the southernmost town on the Mexican Caribbean coast, on the border with Belize and within the Xcalak Reef National Marine Park.
Xcalak is on the tip of a peninsula that borders the Caribbean sea to the east and Chetumal Bay to the west, which are part of a unique, extremely connected and bio-diverse eco-system made up of 15 miles of protected coral reefs, mangroves, rivers, lagoons and bays that make for a nature lover's paradise.
XTC Dive Center is at the center of the Great Maya Reef, the second-largest barrier reef in the world. Scuba Diving around Xcalak offers incredible diversity.
There are deep and shallow walls, unique geographical formations, vast canyons between the spur and groove reef systems, swim-throughs, caverns, and an exotic array of Caribbean marine reef creatures.
We have a large population of manatees inhabiting the lagoons and inner reef and very often see them on our local dive sites. In addition, we have great encounters with schools of dolphins, a large school of HUGE tarpon resides on one of our sites, and we often see a variety of turtles, rays, sharks, schooling jacks and more. Xcalak is truly a destination for big animal encounters.
XTC runs day trips to Banco Chinchorro which offers some of the most pristine reefs and diving anywhere in the northern hemisphere. And our 3-day croc encounters are the most thrilling and unique in the industry!
Xcalak is most definitely the quintessential fishing village, unspoiled by development and certainly remote in the best sense of the word.
You will find your cell phone doesn't work here, most lodging options are small beach inns that run on renewable energy, and internet access is limited in the village, but we have a good wifi connection in the dive center.
This allows our guests to enjoy a truly memorable experience in a very special place.
The content on this page was created by XTC Dive Center.